About Us

1. Who is www.TeaAntiques.com?
2. What do your customers say about you?
3. How do I contact you?
4. Where can I find a specific item on the website?
5. What is the personalised service?
6. What is the Tea Clipper newsletter?
7. What is www.TeaAntiques.com Privacy Policy?

---
TeaAntiques.com Limited specialises in the joys of collecting tea-related antiques to a world-wide audience of collectors. We are passionate about collecting tea equipage (or paraphernalia) and we would like to share this passion with you. www.TeaAntiques.com allows our customers to benefit from our knowledge and experience - providing you the chance to collect and own some of Britain's finest tea antiques from porcelain, tea caddies and canisters, etc.
If you can't find the antique you desire on our Website then let us know and we can look for it amongst stock held across the South of England. We are delighted to serve you.
---
Our customers are important to us. It is why we provide an individual service and are happy to answer any questions you may have, provide further photographs, background and history of the items you are interested in purchasing. Here are just a few words about some of our satisfied customers around the world:

"The tazza arrived safe and sound! What a BEAUTY it is!!! Thank you for the very best in professional packing!! I have received dozens of shipments from overseas; and I can honestly say that you are THE BEST!!! I truly appreciate the care and time that you took. After all, we are only temporary caretakers of these wonderful antiques." Jerry E Dalton, New Ohio, USA

"This morning I received all of the items I had ordered without fail, together with many documents. (I have been a little afraid whether they might arrive at my house in the perfect condition or not.) I was very excited to see the beautiful and real antique set. By this successful shopping between us, I believe and trust you and your shop more and further. Thank you very much."鈴木正彦 Edward Suzuki, Japan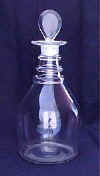 "I received the items today. I am very pleased with them. Thank you very much for the items purchased and the professional transaction." Paul Erba, Oklahoma, USA

"Thanks again for the beautiful caddy, the great packing job, and your prompt attention. I really do like it and it arrived in fine shape." K Sullivan, New Jersey, USA

"Many thanks for the safe delivery of the sugar tongs. You were right, they are delightful and a nice touch was the inclusion of the post card, much appreciated." S Beesley, Rugby, UK

"I have just finished unpacking and admiring my new acquisition. It is really beautiful, and is exactly the quality and detail level you described. The packaging was perfectly done, so of course there is no damage. You have been a wonderful help in every aspect of this transaction. It would be a pleasure to do business with you again." S Cool, Virginia, USA

More details of the testimonials are available on request.
---
The easiest way is to send me a message or telephone me on +44 (0) 78 1244 8082.
Or, you may send us an old-fashioning letter using the postal system! Our Registered office address is Old Commercial Road, Portsmouth, PO1 4QL, United Kingdom. No stock is kept at this address.
We would be delighted to hear from you and will do our utmost to respond satisfactorily to your requests.
---
Near the top of the all the shopping pages is a entry box and a magnifying glass symbol. Enter the item for which you are looking and press the magnifying glass.
---
If you cannot find what you want from our current stock - then send me an message and we will search to try and find it for you. We have access to all the major outlets in Southern England as well as markets and auction houses. Let us have a go to find what you want and save you the trouble.
Looking for a special gift, then send me a message and we will personally search for it.
---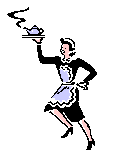 Tea Clipper is a regular sheet of tea-related facts, information, history and places of interest worth visiting in relation to tea and tea drinking. This is our way of providing background information about tea, antiques, visits to stately homes and, of course, favourite tea rooms! Tea Clipper is free and sent by email. If you want to receive the latest copy when it is published, then click here.
The newsletter is for interest and does not contain forced selling or pushy sales dialogue. You may opt out of receiving it at any time.
For the latest list of newsletters and topics covered, click here.
---
We are committed to protecting your privacy. We will only use the information that we collect about you lawfully (in accordance with the Data Protection Act).
We collect information about you for two reasons: firstly, to process your order and secondly, to provide you with the best possible service.
We will not email you in the future unless you have given us your consent.
We will give you the chance to refuse any marketing email from us in the future.
The type of information we will collect about you includes:
your name
address
phone number
email address
We will never collect sensitive information about you without your explicit consent.
The information we hold will be accurate and up to date. You can check the information that we hold about you by emailing us. If you find any inaccuracies we will delete or correct it promptly.
The personal information that we hold will be held securely in accordance with our internal security policy and the law.
If we intend to transfer your information outside the EEA (European Economic Area) we will always obtain your consent first.
Cookies are used on this shopping site. Cookies are not used to your track patterns of behaviour to our site.
If you have any questions/comments about privacy, then please Contact us.
---
All information contained within any article on this website was considered to be accurate (as far as can be ascertained) at the time of writing. TeaAntiques.com Limited makes no warranty and accepts no liability regarding the accuracy of the content.
Copyright © 2000 - 2021 All rights reserved
TeaAntiques.com Limited. Company Incorporated in England No.: 5086843